Ceiling Fan Installation in Islip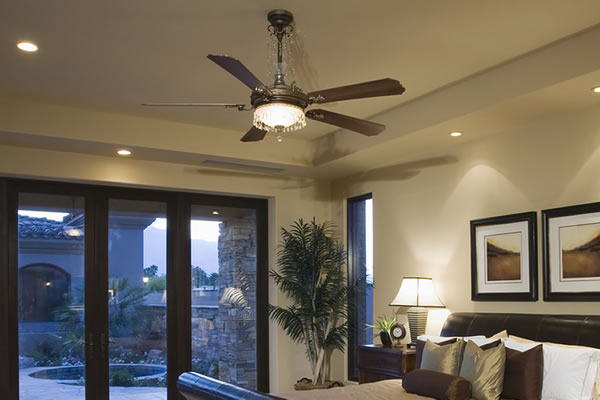 Ceiling Fan Installation in Islip
Has your ceiling fan been wrongly installed? You need to get in touch with a Islip ceiling fan installation technician to avoid expensive repairs, caused by wrongful ceiling fan installation.
There are so many technical faults that can be linked with faulty Islip ceiling fan installation. Your fan may stop working after a while, or the light fixture attached to the fan may stop working abruptly. Faulty ceiling fan installation in Islip may also lead to light fixtures turning on and off randomly, humming noises, and speed failure. If you notice any of these faulty ceiling fan installation issues, please contact Neighborhood Electric to schedule a local certified electrician for your ceiling fan needs.
Neighborhood Electric Offers 100% Ceiling fan repair and replacement services
In addition to offering a reliable ceiling fan installation in Islip, Neighborhood Electric staffs are conversant with all ceiling fan related problems and we will provide a satisfactory ceiling fan repair service. If your ceiling fan is making some humming noise, the problem may not be associated with faulty ceiling fan installation in Islip but a technical issue. Problems such as humming noises may be resolved by tightening a loose screw. Other problems such as failed capacitor may also cause humming noises and that requires a ceiling fan replacement service.
If your ceiling fan speed is slowing down poor installation, faulty capacitor or faulty remote-control receiver may be responsible. You need to get a ceiling fan repair services to resolve speed-related ceiling fan issues, to ensure that your fan is working optimally to ensure the comfort of your household.
Ceiling Fan Replacement in Islip, NY
Does your Fan Wobbles or Stops Abruptly? Contact us at Neighborhood Electric
If your ceiling fan is correctly installed, it must not wobble under any circumstances. The wobbling of the ceiling fan can create some annoying noises. You dont need a ceiling fan replacement to resolve wobbly fans, the installation of a mounting system will automatically balance it and prevent wobbling. At Neighborhood Electric, we dont assume that a ceiling fan issue is caused by faulty installation, we conduct thorough troubleshooting and inspection to detect the cause of issues. This is the reason why our ceiling fan installation, repair, and replacement services are 100% guaranteed.
Abnormal fan lighting issues may also be linked to faulty installation or damages to the components of the fan. When the receiver control in the mounting canopy of the fan is faulty, then the lights attached to it may come on and off randomly. This type of issue requires careful inspection and troubleshooting.
Neighborhood Electric Offers 100% Reliable and Complete Ceiling Fan repair, installation and replacement
If you have never scheduled a maintenance servicing for your ceiling fan, please contact us at Neighborhood Electric and we will restore the integrity of the fan. In addition to poor installation, Lack of maintenance care is the reason why your ceiling fan develops many technical faults. Scheduled maintenance will help us detect issues with ceiling fan before they become complex. We can also help you find upgraded ceiling fans that are more energy efficient. Please contact us at Neighborhood Electric.