Pros and Cons of a Backup Generator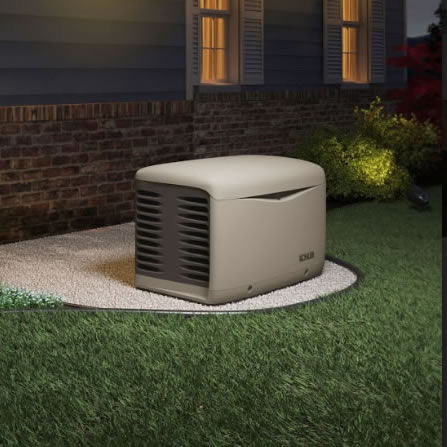 Pros and Cons of a Backup Generator
Frequent power outage at your business premise or home can be very frustrating, and that is why many home and business owners invest in a backup generator. It is important to weigh the pros and cons of a backup generator to understand its true importance.
What are the pros of investing in a backup generator?
It appears there is an increase in natural disasters such as hurricanes, tornadoes, floods, and severe storms that can cause damages to public power supplies. Devastations to power lines cannot be stopped, it is, therefore, important to consider investing in a power backup generator.
Power cuts that last for over an hour can affect businesses negatively, by investing in a power generator, you are a step ahead of catastrophic events. You may want to contact Neighborhood Electric for the right choice of industrial power backup generator.
With a power backup, there will be no complaints of discomfort from your customers, likewise, your staffs wouldnt complain about the stoppage in production because you have an alternative power source. Many business owners who are unprepared for power outages will lose revenue when production or other business activities stop. Another benefit of getting a backup generator is because your ability to sustain business through a backup power source will make you get more customers, and that will give you a competitive edge.
The cons of a backup generator
Catastrophic happenings are unpredictable; hence they may not even occur at all but you still have to pay for some routine maintenance of a backup generator. when you consider the costs of a routine maintenance and repair service, you may think the cons of getting a backup generator are far more than the pros.
Running a backup generator is quite expensive, for instance, many small businesses may not have the capital funds to buy industrial generators to power their businesses. Some industrial generators may cost as much as $30,000.
Another con of investing in a backup generator is that fueling such a massive appliance can be costly. You may not need to refuel your generator all the time, in this case, you must make use of an alternative power source if your generator does not have fuel. The commonest fueling options for industrial generators are the diesel, liquid propane, and natural gas- all these fueling options are quite expensive. Of all the options of fueling backup generators, natural gas seems to be the most economical because it is renewable and cheaper, diesel tends to be the most expensive and not usually the best.
Neighborhood Electric Helps you make the right choices
When investing in a backup generator is inevitable, it is important that you contact a reputable and certified electrician who can help you choose the most economical and suitable generator for your home or businesses. Neighborhood Electric will also schedule a budget-friendly maintenance service to ensure that your backup generator works at its optimal level. If you will like to learn more about your ideal options please contact us at Neighborhood Electric, and we will help you out!