Home Electrical Improvements that Make Smart Tax Return Investments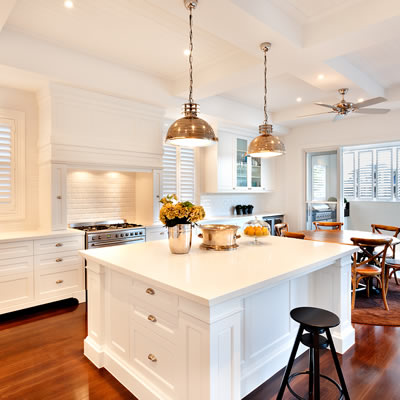 Home Electrical Improvements that Make Smart Tax Return Investments
If you get a great tax refund this year, there are so many things you can invest such returns into, home electrical improvements and remodeling are just some of such investments you should consider. These upgrades or improvement will create a much safer, more efficient and cost-saving benefits in the long term. You may want to contact us at Neighborhood Electric for the smartest electrical improvements that your home deserves. The following are some of the smart home electrical improvements that will make smart tax return investments;
Upgrade Your Home Electrical Panel
Upgrading your homes electrical panel will enhance the electrical safety of your home in many ways! Older electrical panels cannot cope with modern electrical needs, please contact us at Neighborhood Electric for an upgrade to your home electrical panel.
Update the Kitchen Lighting
Spending your tax returns on kitchen remodeling is a great choice but if you cant afford to do everything at once, perhaps installing new lighting fixtures could be a great start, to rejuvenate the entire space.
Upgrade Kitchen Electrical components
In addition to lighting upgrade, you may want to invest in new switches, outlets, and wiring components. If the microwave is causing trip-offs you may want to contact a certified electrician to fix the issue. Old kitchen appliances must be replaced with more energy-efficient and cost-saving options. Improving electrical efficiency in your kitchen will actually boost the value of your home, especially if you plan to sell in the future.
Bathroom Lighting Upgrades
Another area in the home that is worth considering for investing your tax returns is the bathroom. You should consider upgrading to recessed lighting and eliminate old lighting fixtures for new ones. Taking these two steps can refresh your bathroom very quickly.
Update Exterior Lighting
The curb appeal of your home is very important. Updating your exterior lighting fixtures and adding extra security lighting will surely make your home more inviting. You may want to give us a call at Neighborhood Electric for the ideal exterior lighting options that will suit your home.
Replace All Worn-out Outlets and Switches
Damages outlets and switches can become sources of electrical hazards in homes, hence they must be repaired or replaced when they are detected. Replacing damaged outlets and switches is inexpensive, it is quite aesthetic and will boost the security of electrical systems in and around your home.
Perform the Long-needed Electrical Repairs
Whether you are staying or planning to sell your home in the future, it is important to perform those long-needed electrical repairs, replacement, and installations because they will save you money on the long run and boost the safety of the home. Potential homebuyers are always concerned about the electrical safety of the homes they intend buying and not paying attention to such issues as electrical repairs may put them off. Make your home up-to-date to recent electrical codes for long term benefits and safety. Please give us a call at Neighborhood Electric for 100% reliable and guaranteed electrical repair, replacement and installation services.