Generator Installation in West Islip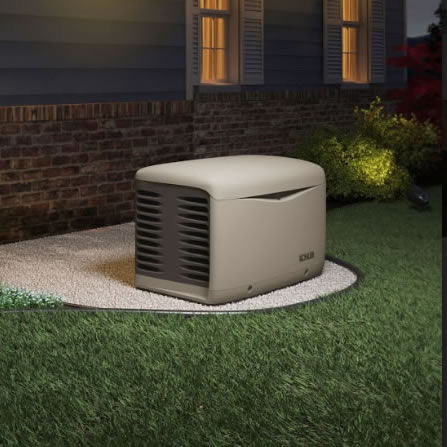 Generator Installation in West Islip
The weather is becoming increasingly unpredictable and power outages are a familiar occurrence to many in our hurricane-prone region. Spring is a season of contradictions, summer is a season in which refrigeration and air conditioning is a must, and the winter cold is a hazard to pipes and wires that keep the electricity going. As a result, many homeowners and businessowners are realizing that generators can provide the security and stability they need during times of uncertainty. Though most generator installations and generation replacements take a day or two, they are by no means DIY projects. If you are looking for the same permanency as millions of others, give Neighborhood Electric in West Islip a call for your generator installation and generator replacement needs. We specialize in residential generator installations.
Generator Installations
If you are looking for a generator installation in West Islip, then give Neighborhood Electric a call for a quick and easy quote. The process will begin with a home visit to evaluate the efficacy and decide what size generator is perfect for your home. After the home visit, our experts will help you choose the right fuel source and installation location for the generator and transfer switch. Neighborhood Electric generator installation consists of installing the transfer switch, placing the generator, connecting the electric lines between the two, connecting the fuel source to the generator, and giving it a test run to make sure everything is running smoothly. Call Neighborhood Electric now to learn more about this opportunity for your West Islip generator installation.
Generator Replacement in West Islip
Budget-Friendly Generator Replacements Services
Like any other machine, a generator has a lifespan. Repairs can help but your generator will need to be replaced eventually. There is unfortunately no magic number for when you should replace your generator but there are a few things our Neighborhood Electric experts can evaluate to determine whether you need a generator replacement. These factors include the number of hours the generator has run, whether replacement parts are available, its size as well as your property size, and more. Give Neighborhood Electric a call to have one of our trained professionals evaluate your needs it may turn out that you dont need a complete replacement after all or we may discover that you need a revamp to keep your electricity supply steady.
Standby Generators
While portable generators are convenient to carry and have a lower initial cost, the initial savings can quickly be outweighed by the replacement costs and the frequency of power outages. Though a standby generator may have a slightly higher initial cost, its advantages outweigh its disadvantages in the long run. A permanent standby generator will start up in a matter of seconds in the case of a power outage; there is no need to run around in the dark looking for the portable generator. Standby generators also last much longer and are safer than portable generators. Call Neighborhood Electric to have an expert electrician install your standby generator safely and securely.
Residential Generators
More and more people are turning to generators to provide them with stable electric supply. At Neighborhood Electric, we realize this demand and are at your service for your residential generator needs in West Islip, NY. Residential generators are becoming more and more common and we recommend every house have one in case of power outages to keep the refrigerators running and the lights on. If youre ready to upgrade your home, give Neighborhood Electric a call today and speak to one of our trained professionals.