Why Should You Hire a Professional Electrician in Nassau & Suffolk County, NY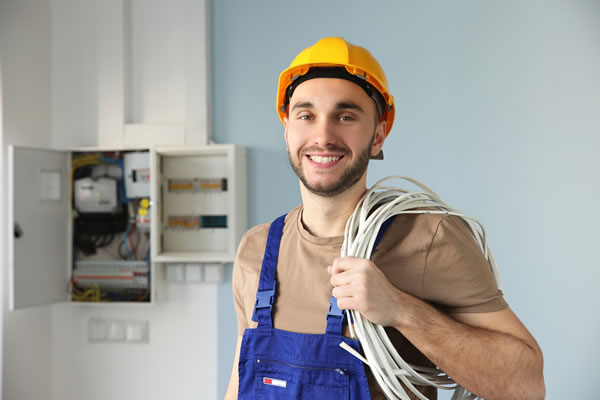 Why Should You Hire a Professional Electrician in Nassau & Suffolk County, NY
Whether youre dealing with a power outage or a faulty circuit breaker or fuse box, you should never try to fix these things on your own. Dealing with electrical currents is very dangerous and can cause serious damage if not done properly. If youre looking for professional electricians in Nassau & Suffolk County, NY, dont put your life at risk call Neighborhood Electric!
We are a team of professional electricians that is here to help in any way we can. We offer a wide range of electrical services so you and your family are never left in the dark. From outlet installation to fuse box replacement, our team does it all!
4 Reasons you Need to Hire a Professional Electrician:
When it comes to DIY electrical projects, that isnt always a good idea. If you dont know what youre doing, you can get seriously hurt. No matter what kind of electrical problem you are dealing with, here are 4 reasons why you should always hire a professional electrician rather than doing it on your own:
1. Safety
Our team has the proper tools, equipment, and knowledge to get your job done safely and efficiently. We know what wires should and shouldnt touch, and if you arent an electrician, these are things you may not know and you may end up crossing the wrong wires and experiencing things like being electrocuted. When our team is providing you with our services, we are always making sure to avoid any accidents or hazards from occurring, performing our job in the safest way possible.
2. Job performance
We arent saying you cant handle a small electrical job, but if you are fixing something based on a YouTube video, you may not know what to do if your project is different from the video you are watching. Our team of professional electricians can perform any job accurately and properly. Let us handle it!
3. Expertise & knowledge
Again, we arent saying you dont know what you are doing, but each of our team members went through intensive training to be able to do their job. Its amazing you were able to teach yourself basic electrical skills, but you should always let the professionals handle your jobs since we have the proper knowledge and expertise to get it done right.
4. Time & money-saving
If you perform an electrical job and it ends up making your problem worse, you just cost yourself more money and more time. By hiring the team at Neighborhood Electric, you can save yourself time and money by getting it fixed right the first time!
Electricians in Nassau & Suffolk County, NY
Are you looking for a certified electrician? Are you wondering if you really need to hire a professional electrician for your electrical issue? If you answered yes to both of these questions, the team at Neighborhood Electric is here to tell you that yes, you need to hire a professional electrician! If youre looking for your new go-to electrician in Nassau & Suffolk County, NY, call our office today to learn more about our services!