When to Schedule an Electrical Inspection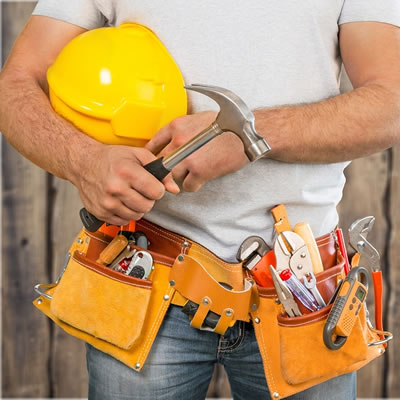 When to Schedule an Electrical Inspection
We all know the saying better late than never but never being late is best. For the many important aspects of your life, its better to fix it before its broken. This is to say that a homes or a business electrical system should be regularly inspected as electric supply is easily in the top necessities of most households and businesses. Sure, we all know that we should call Neighborhood Electric when the lights go out, but what are some circumstances in which we should take precautions and get an electrical inspection? Read on to learn about our suggestions for when you should consider an electrical inspection.
Buying or Selling a Home
The most common and familiar time to order an electrical inspection is when buying or selling a home. As one of the primary systems of a home, the electrical system should be inspected to assure the homes energy functionality and overall safety. It is absolutely important to understand whether repairs are to be made before finalizing the sale transaction especially considering the magnitude of the sale; a home sale is most peoples largest business transaction and should be done with care and diligence. Call Neighborhood Electric to get the thorough electrical inspection you need to rest your nerves during this lifechanging transaction that is home sale or home buying. Again, its better late than never so, whether you are uneasy with the electrical inspection completed before the homebuying or you could not have one done for whatever reason, call Neighborhood Electric to get a post-purchase inspection or schedule any type of commreical and residential electrical repair service in your area.
Homeowners Insurance
Your homeowners insurance provider knows just as well as you and us that the electrical system of a house is one of the primary safety systems of a home. As a central part of the foundation of a home, the electrical system is key in maintaining the value of that home. In fact, many deals with homeowners insurance providers require the homeowner to have electrical inspections periodically in order to safeguard the home from home-value loss or, worse, disaster in the form of electrical discharge.
Major Home Upgrades
Youve bought your house and have been staying on top of your regular electrical inspections as required by your homeowners insurance provider, but you have a major home upgrade in mind: get an electrical inspection complete. A lot can happen when you start adding new outlets and fixtures so its crucial to guarantee that your electrical system can support such an upgrade. Whats more is that you might even run into an opportunity to save money on your electrical bills in the long term by having the inspection complete. At Neighborhood Electric, we do our best to make recommendations that will keep your family, your home, and your pockets safe. Give us a call and speak to one of our expert electricians today.
DIY Electrical Projects
Sure its always better to have a trained and professional electrician perform your electrical work, but thats not always the case as it is not always possible. If an amateur has completed any electrical work on your home, however big or small, its in your best interest to have an electrical inspection by an expert to guarantee that the work was done with care and in accordance with building and municipality codes.
Storm or Natural Damage
If your home has sustained significant damage due to some sort of natural disaster, its safe to say that the homes electrical system has as well. The effects may be severe in the long run even if that damage to the electrical system is not apparent. It is crucial to have electrical inspections complete after natural disasters in order to prevent unnatural ones. Give us a call at Neighborhood Electric so we can ensure your home is back to the warmth and safety you seek.