How to Properly Install Outdoor Wall Lighting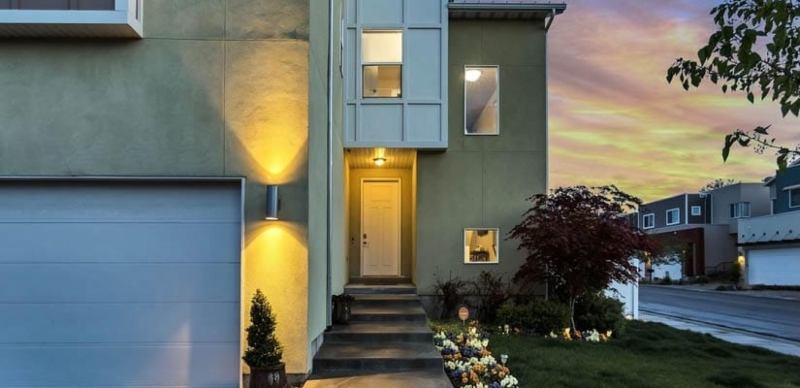 How to Properly Install Outdoor Wall Lighting
Professional outdoor lighting installation can significantly impact your home's safety, aesthetics, and value. At Neighborhood Electric, we believe that updating your outdoor lighting dramatically enhances curb appeal and outdoor living spaces. When dealing with electricity, the slightest miscalculation can have severe repercussions. It is advisable to onboard an experienced and reputable electrician help you find and install suitable lighting for your outdoor spaces. We leverage cutting-edge tools and equipment to enhance the quality of outdoor wall lighting installation and alleviate any risk of injuries and damages.
Types of Outdoor Wall Lighting
Choosing your preferred energy source for your outdoor lighting is essential before starting planning for installation. Light fixtures attached to a wall are called sconces and provide reliable illumination to enhance the beauty of your home's exterior. Here are some common types of outdoor wall lighting to consider.
This outdoor wall lighting is hardwired into your electrical system and controlled by a typical light switch. We recommend working with an electrician to ensure you have reliable and durable outdoor lighting for a beautiful and appealing ambiance in your yard. Don't attempt a DIY electrical sconce installation if you don't have the skills and knowledge to do the job safely.
Solar is the way to go if you want an easy-to-install, sustainable, and cost-effective lighting solution. You don't need training or expertise to install them since they are hung without passing wires through walls or drilling holes. Modern models are equipped with a light sensor that turns on at sunset, giving it a hands-free ambient ideal for the deck.
How to Install Outdoor Wall Sconce Lighting
There are a lot of factors to consider in outdoor lighting installation projects, such as the type and style of lighting and the location to install the fixtures. Once you have considered these critical factors, it's time to install your lighting fixtures. Little expertise and setup are required if you rely on battery or solar power. However, a trained electrician should handle outdoor lights that are wired into your building's electrical system for safety purposes.
Installing sconces in areas without existing wiring is complex, and only a certified electrician should handle the job. Our team of expert technicians can assess the condition of your electrical system before installing wiring for outdoor wall sconce lighting fixtures. Several installation techniques are used depending on the existing wiring to reduce the risk of electrical hazards. For example, if there's an existing light nearby, the electrician can add a light fixture by splicing wires and adding another junction box.
It is easier to replace damaged or old outdoor wall sconces when installing lighting since all that's required is to turn off the breaker delivering power to that fixture. Once the power is turned off, start by disconnecting the old one, and repeat the same step in reverse as you install a new institution. Ensure that the gasket is flush with the siding to prevent water from leaking into where the wires are located.
If you need professional help choosing the best light fixtures for your home's exterior, Neighborhood Electric can help. We guarantee exceptional outdoor lighting installation and maintenance at a pocket-friendly price. Contact us today and schedule an appointment with our representative.