Generator Installation in Babylon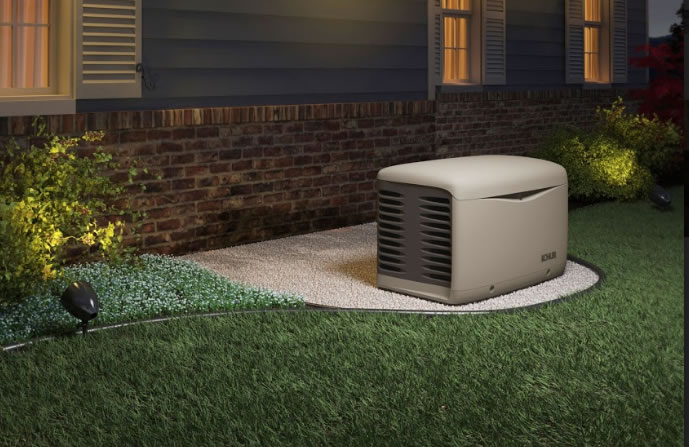 Generator Installation in Babylon
Its hard not to think about it when even the most powerful states experience it on a grand scale. Power outages can happen to anyone. New York experienced a city-wide blackout in the summer of 2019 that left 72,000 customers without power. Residents of less sophisticated cities like Babylon should take note. A generator can be a major convenience at best and a lifesaver at worst. Our dependence on technology, let alone electricity, has grown to a large level. We are connected to our families and business partners abroad through the internet, we have medical devices that run on electricity, and our source of entertainment is almost wholly digital. If you have energy sensitivity, then we urge you to consider having a generator installed as soon as possible.
Continue reading to learn about why a generator installation could be the single best investment you make this year. If youre ready to make the switch, call Neighborhood Electric to have local experts install your residential generator today.
Residential
Lets face it: were at home most of the time when were not at work. For those of us that work from home, we are home even more. Residential power service is crucial. The heater keeping us warm, the refrigerator keeping our food fresh, and the TV running our favorite show is what makes a home such a comfortable place. When the power goes out, were left with a bunch of stuff that either doesnt work or that cant be used because its so dark inside.
Dont let yourself be stuck in a situation where you have to throw out all the cheese and meat. Call Neighborhood Electric for your generator installation in Babylon. This is a decision that will insure you from the risks of a power outage.
Standby Home Generator
A standby home generator is a must for any family or business that can not risk going offline. In our technologically dependent world, an hour offline can mean a lot of opportunities and deadlines missed. With a standby home generator installation, you can rest easy knowing the electricity will start back up in a matter of seconds if the power ever goes out. Do yourself a favor and make the investment today call Neighborhood Electric and make the move today.
Generator Replacement in Babylon, NY
Neighborhood Electric is your Babylon generator installer but we do a lot of other things as well. Along with generic electrician things, we specialize in generator repairs and replacements. Call us today if you are having issues with your generator and we will have one of our trained electricians take a look. Like any other machine, a generator will eventually live out its lifespan quickly if its not maintained well. Our professional will inspect your generator and determine whether it can be repaired. If not, our expert will help you decide whether a generator replacement is a good option.