Benefits of Upgrading Electrical Panel for Home Office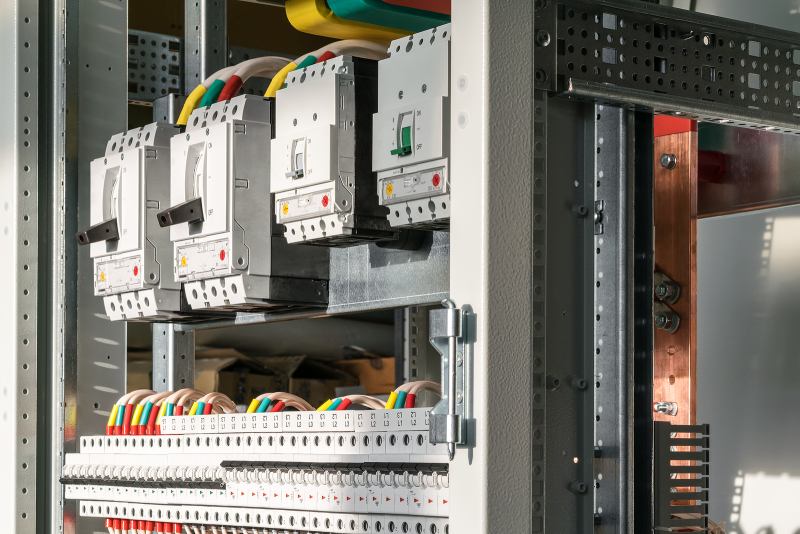 Benefits of Upgrading Electrical Panel for Home Office
Electrical panels are vital in every home since the entire electrical system is based there and has access to every outlet and light switch. Most homeowners can go for months without touching or opening their electrical panel, making it one of the last units to be considered for upgrades or maintenance. However, it is often neglected when it comes to maintenance and upgrades until a problem calls for a professional electrician. Neighborhood Electric provides quality electrical panel upgrades to make your home run better, giving you freedom over the devices you use. Here are some benefits of upgrading the electrical panel for your home office.
More Voltage
Upgrading your electrical panel increases the voltage supply throughout your home, increasing the electricity needed to support modern appliances. If your home is old, you probably get 120-volt breaker panels, which is insufficient to meet current electrical demands. It is even a bigger problem for your home office if you rely on electricity as the sole energy source for various office equipment. An electrician can check the current voltage in your panel before recommending an electrical panel upgrade to one with higher voltage, increased efficiency, and safety.
Handle Major Appliances
After the coronavirus pandemic, most people moved their offices home, which has become a common trend throughout the country. Working remotely means you need the same equipment in a typical office setting, like computers, printers, and many other major appliances. Digitization has increased the need for electrical-powered devices across vital aspects of daily life, and an electrical panel upgrade can help make things run smoothly. Poorly maintained and outdated electrical panels are the leading cause of tripping breakers and power shortages; the more reason to opt for an upgrade.
Room for Expansion
A 240-volt electrical panel offers homeowners room to expand the electrical services they need at home, such as adding a fully-equipped workshop or turning the basement into a workspace. An electrical panel upgrade ensures you have the electrical capacity to accomplish such expansions and allows you to add outlets and lighting as you see fit. This is quite beneficial if you consider having a studio, office, or extra workspace, and a professional electrician can help ensure everything is done correctly.
Improved Safety
When dealing with electrical projects, safety needs to be at the top of the list. Most homes with a limited number of outlets tend to overwhelm their electrical panel, compromising the safety of those around and devices that are plugged in. The last thing you want is to overload your electrical panel, increasing the risk of electrocution or, worse, a fire. Our team of experts takes the time to assess how stretched your home's electrical capacity is before recommending an upgrade.
Safety should be the primary reason to consider an electrical panel upgrade, and we can ensure everything is done with the utmost expertise and care. We guarantee top-notch electrical services at competitive market rates. Contact us at Neighborhood Electric and schedule a consultation with our electrician.