All You Need to Know About Home Electrical Safety Inspection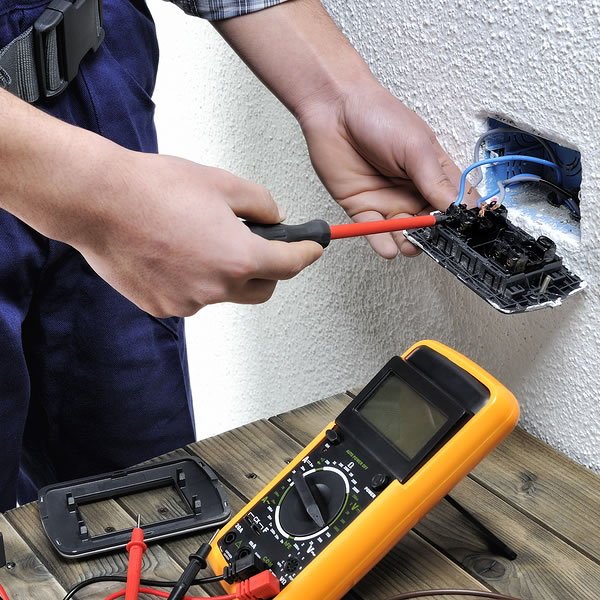 All You Need to Know About Home Electrical Safety Inspection
Your priority as a homeowner should be to make your living space a haven to return to each day. You should always have the peace of mind that your loved ones and valuable belongings are secured from sudden fire disaster caused by the malfunction of some home electrical components.
Therefore, the only way to safeguard your home from serious electrical hazards is to do home electrical safety inspection consistently. This inspection should be done by a certified and insured electric company that uses advanced equipment and are highly experienced.
That said, there are certain conditions that should necessitate the need for a home electrical safety inspection. For instance, if your home is over 30 to 40 years and no electrical inspection has been done all this while; you intend purchasing a new home, and you are not sure of the health of the electric components. Another instance is when you do a major home improvement project in your home.
Then, you should Call Neighborhood Electric for home electric safety inspection and we will use our advanced equipment to evaluate the wiring in your house, electric panels, grounding, or missing GFCI protection. Let us thoroughly check your home for any potential defects in your electric system its well worth the money when you allow us to have a check on your electrical installations.
We Have a Seamless Home Electrical Safety Inspection procedure.
Our electric safety inspection service is intended to help protect you and your loved ones from sustaining injuries, burns, electric shock, or ash/blasts due to exposure to unsafe electric components in your home.
For industrial facilities, we will include the inspection of optical cables and other advanced components.
Our home electric safety inspection involves a thorough check to identify degraded electric wires and components, possible electric installation mistakes by former contractors, oversized breakers, potential fire and safety hazards, and to ensure that your home is up to the stipulated electrical codes. We will also look for signs of discoloration from your electric wires as well as have a thorough check on your panels to identify damaged or weak fuse, and sparking wires.
If you want to sell or buy a home, we will also check that the house meets the requirements of insurance risk assessment.
We have local expert electricians highly experienced in the inspection of electrical installations for home and commercial facilities. With our services, you will definitely reduce cost and save energy
Call Now For Neighborhood Electric Home Inspection Service
Let our experts help to protect the occupants of your building from potential electric problems that may be hazardous in the long run. We will check outdated circuits, breaker tripping, code violations, and other electrical wiring defects in your home.
Be assured that every issue with your homes electric wiring will be identified and corrected by our experts. We work to ensure that the health and safety of your loved ones are not jeopardized due to wrong electric wiring or components.
Whether youre in the buying process or you live in an older home, you need experienced inspectors from Neighborhood Electric to conduct a home electrical safety inspection.